Signature Events
Key Priorities Luncheon
Join Chairman Robert Grieves and the AmCham board at the American Club to hear about AmCham's priorities for 2020.
After a difficult year of protests and political crisis, AmCham hopes to take a lead in refocusing Hong Kong for a new era, including building a workforce for the future, private public partnership with the government and dialogue with officials in the United States.
We look forward to seeing you on this important occasion to start a fresh year in Hong Kong. 
Future of Work Forum
Hong Kong's culture and business mindset are changing, bringing both opportunities and challenges. Longer life expectancy, rapid changes, new technologies, multi-generational workforces, co-working, online learning, and new start-ups all point to a future that may look very different to the present workplace. How can Hong Kong best prepare and capture all of the opportunities? What are the issues that policy and lawmakers need to address urgently and in the long run?
AmCham's annual Future of Work Forum is an interactive event designed for HR professionals, academics, and business leaders from all sectors. Throughout the forum, participants network with peers and thought leaders, and hear best-in-class practices from executives of leading companies with forward thinking, transformational, and innovative track records.
On June 5, we picked up where we left off, discussing Hong Kong's people, economy, educational and talent pipeline, and what we can do to make Hong Kong's future work.
AmCham Party 2020 - Magic Under the Stars
It's been a challenging year for all of us. Though it has not been easy, we have persevered and come away with a newfound appreciation for the things that are most important in our lives. For us, it's you. Our community.
We want to take a night to acknowledge this special time and give thanks to our community. Thank you for your resilience and continued support.
AmCham HK invites you travel with us to Fantasyland and experience a night away with magic under the stars.
Corporate, group, and individual tickets on sale now! 
Details: click here
China Conference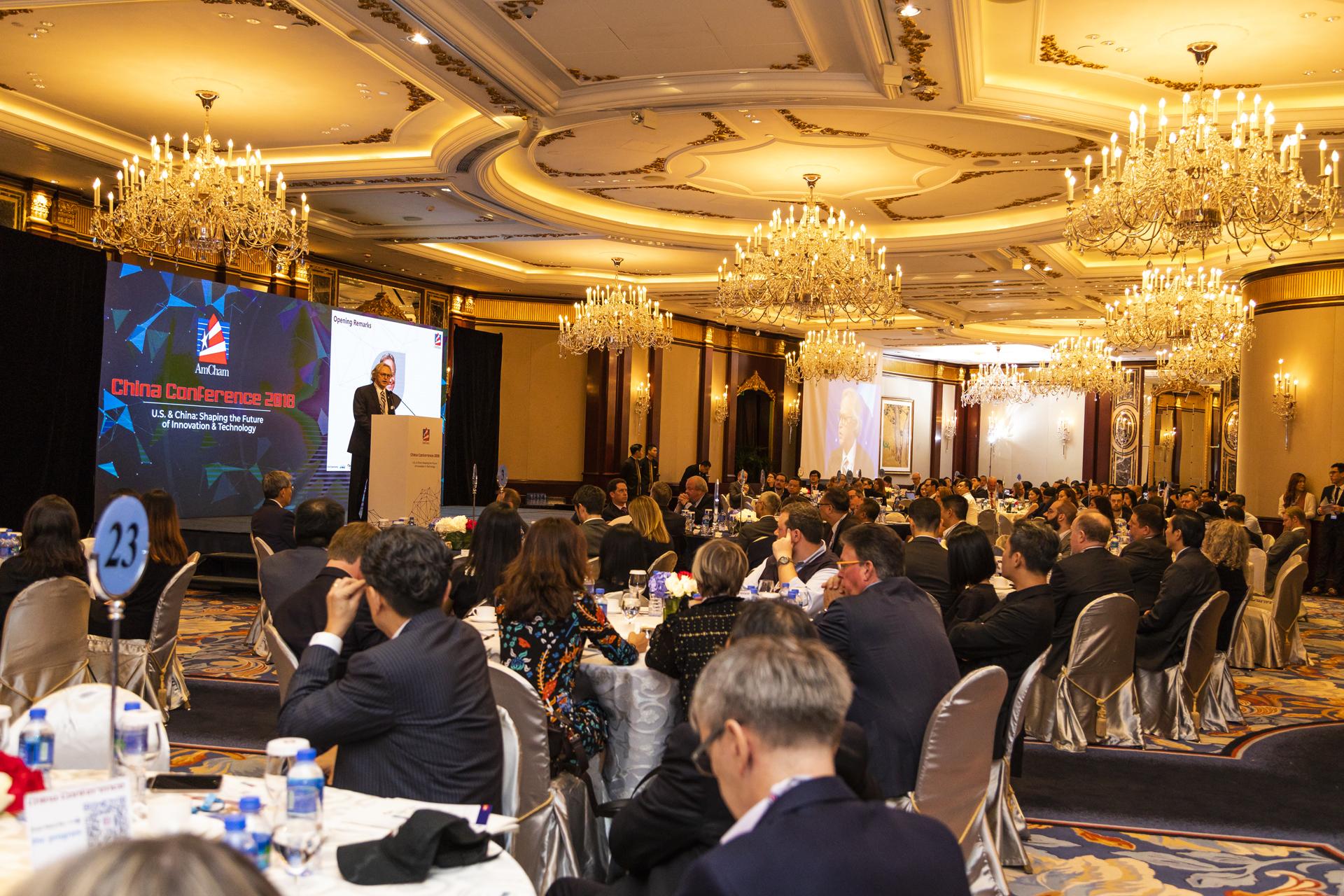 The China Conference has been held annually since 1992. As one of AmCham's signature events, the Conference brings together world renowned academics and business thought leaders to share insights on China's latest economic policies, business opportunities as well as implications for the Asia Pacific region and the global economy. This annual get together event also provides a networking platform for corporate executives to expand business networks. 
Women of Influence Awards & Conference
Our 2020 conference will be held on November 13th, in an exciting new virtual format that combines live and pre-recorded elements. 
We will feature women working in fields that are crucial to the future of our global world. Think public health/pandemics, sustainability, diplomacy, gender bias in media and more. You will hear from leading women in Hong Kong and internationally who are making a difference in our interconnected world and working toward a better future.
The Ignite Talks this year point to that better future and include two "under 20s" -- a CEO and a voice for action on climate change -- plus an entrepreneur driving ethical supply chains. We feature three changemakers from the corporate world, and a special appearance by the Hong Kong Unsung Heroes Choir. Finally, we announce the highly anticipated Winners of the 2020 WOI Awards!
This is an event you will not want to miss! Sign up today by clicking HERE!
Thanksgiving Luncheon
Following our tradition, the annual luncheon offers a comfortable and informal ambience that projects the "family" spirit of a traditional American Thanksgiving. This is an opportunity to enjoy relaxed conversations with our members and guests over excellent cuisine, as well as a time for the Chamber to thank Hong Kong Government officials for the great relationship over the years to keep dialogue and partnership intact in supporting Hong Kong's development.