Launched in 2003, we are a connected community of professional women representing a diverse range of cultures, ages, industries and perspectives, working towards a shared vision.
Our vision
Help professional women in Hong Kong to be the best that they can be.
Our purpose
Champion the women leaders of today and empower more women to become the leaders of tomorrow. 
Our promise
To provide our members with the opportunity to explore professional growth and success through the lens of inclusion, inspiration, generosity and self-expression, by leveraging our networks and collective experiences.
The WOI Committee is proud of our past successes and is dedicated to working alongside the other committees within the chamber and women's networks across Hong Kong to help promote women in leadership.   Each year, we deliver the acclaimed Women of Influence (WOI) conference and awards where we recognize and celebrate the exemplary accomplishments of women, and the ally ship of men in Hong Kong.  We play a critical role as an influential community contributor and strong advocate for women's empowerment and advancement in the workplace. Through our committee meetings and other events, our members have the opportunity to build their network and expand their influence both personally and professionally.
We welcome all members of the American Chamber of Commerce Hong Kong, to join the WOI Committee at any time throughout the year, as active and engaged members. We welcome your voice, your perspective and your passion for our purpose.
We host regular meetings that feature local entrepreneurs, non-profit and corporate leaders. We celebrate people that are making a difference and moving the needle for women in leadership in Hong Kong and globally.
The WOI Committee is organized by a Steering Committee of volunteer professional women from across Hong Kong and supported by members of the staff at the American Chamber.

Watch the latest events video archive here (Members Only)


Public archives also available on AmCham's YouTube Channel
Want to get involved or have a great idea for the committee to cover? Contact Charlie Chan, Senior Account Manager at chchan@amcham.org.hk to learn more!
---
Past Events
19th Women of Influence Awards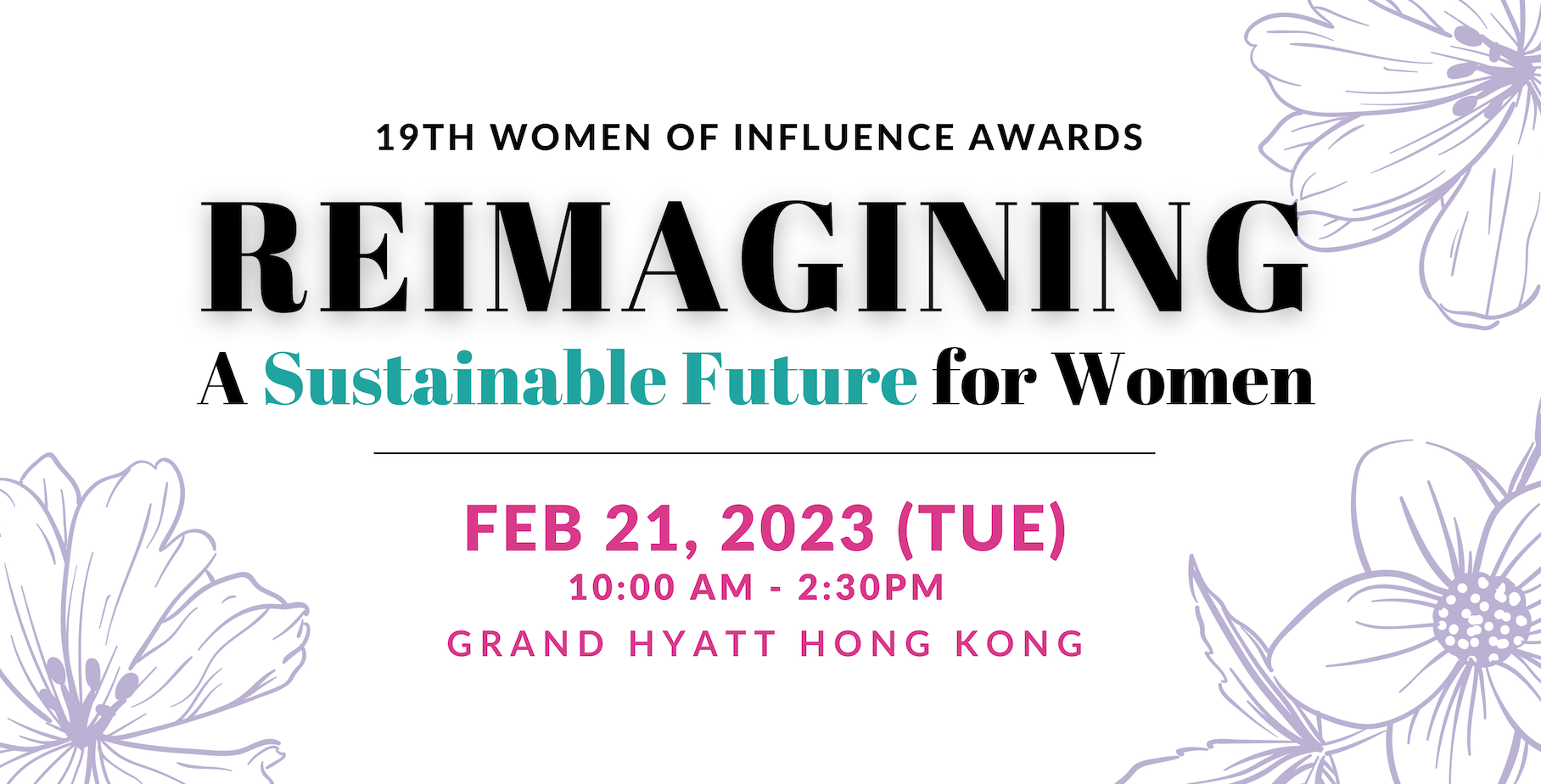 The 19th Women of Influence Awards, held on February 21, 2023 at the Grand Hyatt Hong Kong,  seamlessly aligned with the theme of 2023 International Women's Day, #EmbraceEquity, inviting all women and their allies to make the world a more equitable place. Ahead of IWD, we will discuss ways to create sustainable pathways for the growth of women from all walks of life, the under-represented and the community at large. Through meaningful and impactful dialogues, let us inspire, and be inspired, by what the future of women will look like.
Hong Kong is a global city with many dedicated women leaders who transform Hong Kong into a better and more inclusive place. Companies have also stepped up in diversity and inclusion efforts to forge positive change and drive sustainable success for all. The Awards will play a part to actively support and embrace equity as we honor the amazing achievements of these heroes. It will be a celebration of the achievements of ALL of us that is not to be missed.