ira dan kaye community service award
Ira Dan Kaye Community Service Award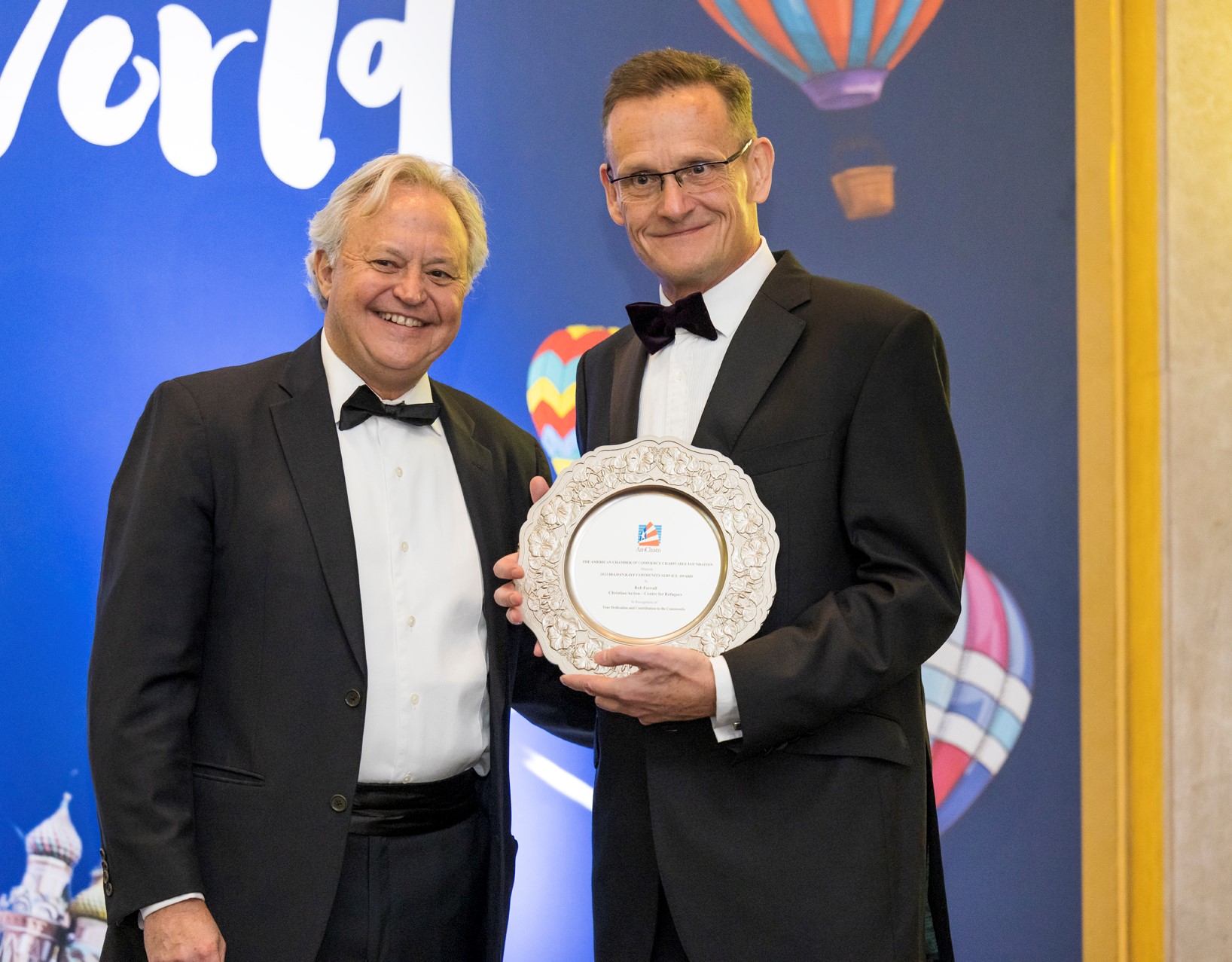 Introduced in 1986, this annual award recognizes individuals who have performed outstanding service to the Hong Kong community on a voluntary basis. Recipients of the award receive a check for HK$30,000 for a charity of his/her choice and an engraved silver plate. The award was renamed the Ira Dan Kaye Community Service Award to pay special tribute to our past chairman who passed away on June 6, 1999.
In 2021, we presented the Ira Dan Kaye Community Award to, Rob Farrall, Christian Action pictured above. 
Click here to learn more about the award and how to nominate for this year.